Bernardo Baquero Stand
I am a Dutch-Colombian-Venezuelan living in Amsterdam. A Shower Of Thoughts is my website and blog.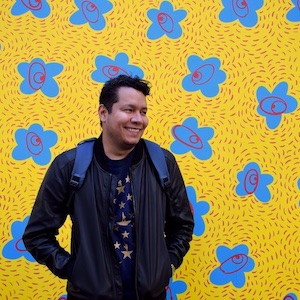 I'm a Web Developer specialised in Frontend UI Development and Architecture, currently building and maintaining tiqets.com at Tiqets.
I like to build web sites and tools for fun and learning; these are some of my personal projects.
I'm a guitarist and music maker, writing and producing music for fun and glory. Here's my music site.
I also love to watch films, play video-games, and write about them.
This is what I'm doing right now.
Reach out #
You can find me on any of these: